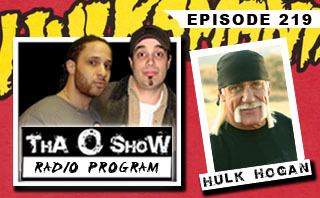 The guys at Tha O Show are close friends of the site and genuinely good guys. Check out their program this week as they interview the one and only HULK HOGAN!
O-sters! THIS is the episode of "Tha O Show" that you have been waiting for! Big Daddy Donnie and your bro, Dan-e-o are back in Tha Sick-O Zone for an IMMORTAL 219th episode!
Thanks to our friends at AngryMarks.com for the tip!
For a direct link to the show:
http://thaoshow.podomatic.com/enclosure/2011-05-11T08_13_30-07_00.mp3